Fiberglass is a certain type of material that is mainly used for manufacturing different articles. This material provides extra strength to such articles and also does not increase the weight of the article. This type of material i.e. the fiberglass, is made up of sand. When sand is melted and cooled for making glass, this glass is used to make thin fibers by stretching these glass rods that have been made from sand. The fibers obtained from this glass rods are woven together to form sheets of fiberglass. These fiberglass sheets are used to make various articles such as Fiber Sculpture, boats, fiber planters, sports goods etc.
The best thing about a fiberglass is that it is extremely light in weight and has a high performance. It is also cheap in comparison to other materials such as carbon fibers, polyester, Kevlar etc. Hence, fiberglass is popularly used in many industries. Fiberglass, being an extremely strong material – is sometimes used to stop bullets. The absorbing capacity of this material is high enough to reduce the impact of any damage.
Why should we prefer fiberglass?
Fiberglass is a revolutionary material that has found its usage in garden, home or public space decoration. It is a special kind of material which allows rendering of Fiberglass Sculptures and statues. In fact, it is becoming quite the trend in both outdoor and indoor designing.
But the question is why should we prefer statues or sculptures made up of fiberglass? This material in the molten form can be used to create extremely fine sculptures by which we can represent our imagination and make it a part of our vision. We can decorate our garden, create a representative for our business or even decorate our home. Below are some of the reasons or rather benefits of using fiberglass for casting statues or sculptures.
Fiberglass is known for its durability- Fiberglass is one of the most durable materials which we can use to cast sculptures and statues. This material is much more durable than concrete as well. Concrete can break and even its color can fade away with time. But this isn't the case with fiberglass. It is resistant to breakage. And the best part is that it is better looking too as compared to concrete. It is perfect for creating a detailed sculpture.
It can be casted easily- Fiberglass is a material that can be casted quite easily. This is because it is capable of reflecting molds perfectly. Fiberglass can take the shape of molds easily and does not cause any defect.
Fiberglass is just the perfect material for sculpturing – Fiberglass helps us to depict modern art really well. Concrete is mainly used for casting statues. But fiberglass provides innovative and new casting material for making sculptures. Fiberglass Sculptures are used greatly for decorating garden that gives a very modern look.
Fiberglass can decorate any space- Fiberglass is popular for its versatility too. It can decorate both public and private spaces. And since this material is extremely durable it helps to last for a long time in the yards, gardens or even in parks.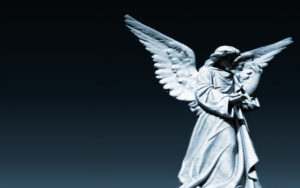 A fiberglass sculpture is really light in weight and can be easily transported from one place to another. Just as much as it is good for casting beautiful sculptures, it is equally good because it is resistant to damage. Its light weight enables the sculptures to be transported easily. Handling such material becomes easy as well. So, these above reasons make it really clear why you can choose using fiberglass sculpture over any other material like concrete, polyester. Fiberglass always enables you to create a different ambience at your home or office – as the sculptures are unique and superbly designed.
We,  at Plutusart – offer the best kind of such sculptures and you are invited to check out these light weight yet ethnic sculptures that can add a different dimension to your home décor or office interiors.