Strategic Way of Designing & Implementing Fiberglass Products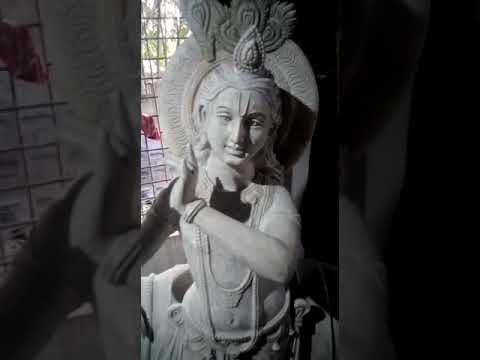 Welcome to Plutus Art, we are a group of highly passionate and creative artists with the clear intention to design something creative, which will be best ever we have created and will fulfil our customers needs as well. In this way we can showcase our passion and creativity to the world, and its our desire to form Plutus Art. Plutus Art, follows the innovative and well proven strategy, when it's comes to implementation.
Start with the basic structuring, we maintain absolute and concrete binding and structuring process. Post confirmation of the clay work from customer, we prepare the mould.
After preparation of mould we start with fiber casting, brassing, and cleaning.
Once fiber casting and cleanning processes are done, we use primer to improve the longevity of colours.
Once we are done with primer, we start final painting and finish the product, and finally sent for customer approval.
This concrete strategic way of implementation helps us to deliver quality products to our customers.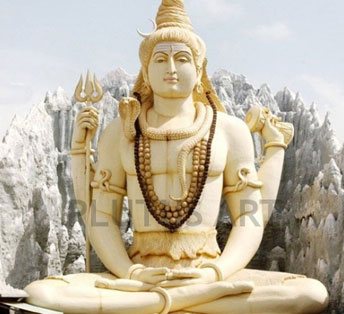 Fiberglass Shiva Statue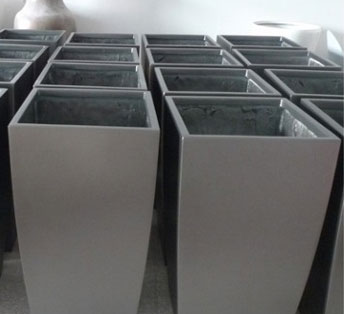 Fiberglass planters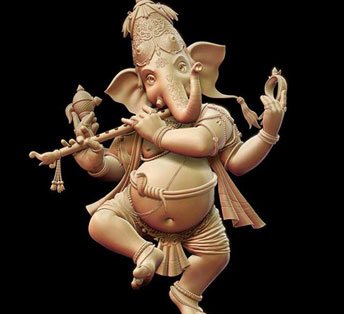 Fiberglass Hindu God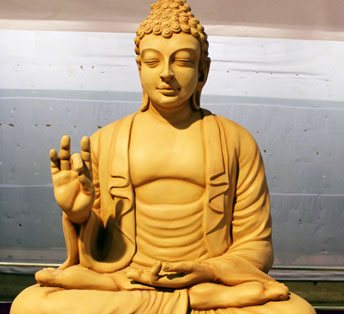 Buddha Statue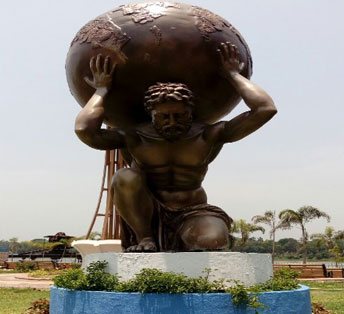 Garden Statues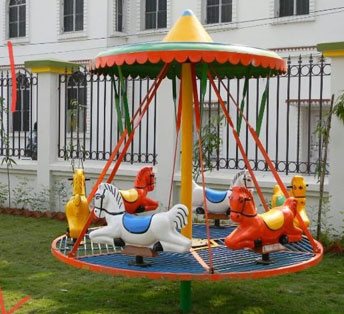 Fiberglass Garden Statue
Our Team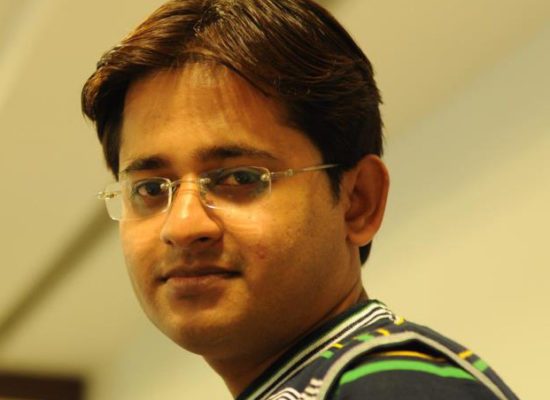 Suman Sadhukhan
General Manager & Operational Head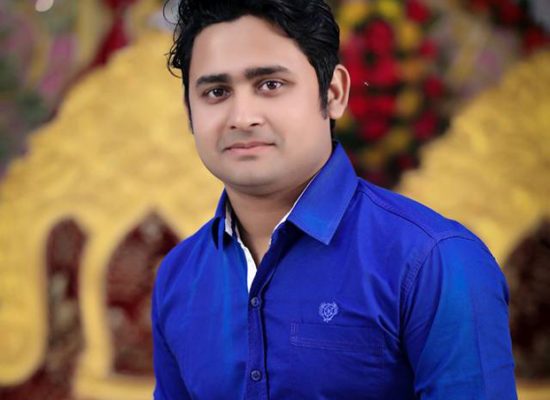 Partha Paul
Manufacturing & Delivery Head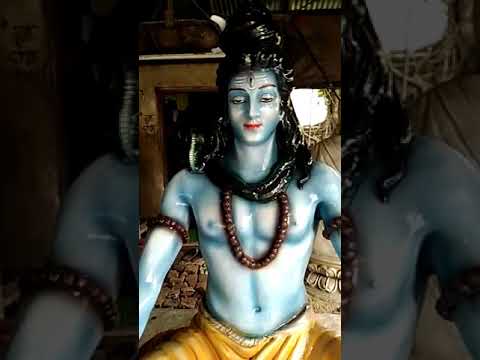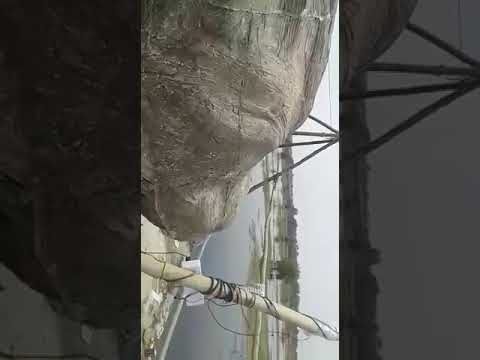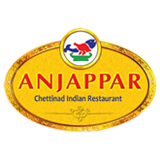 WHAT OUR CLIENTS SAY

I have ordered pair Fiber 9.5 feet Height Elephant sculpture from Plutus Art. It's always a big challenge to import some big item from India to Malaysia. But Plutus Art and their team make the things easier for me. I am very impressed with the work of Plutus Art, what they have promised delivered exactly the same and I never thought I will get such a perfect product, it's really gives me a WOW… factor after receiving the products… Best of luck Team, I will use Plutus Art as my own team in India…
ANJAPPAR, Malaysian Restaurant Company
Mr. Shaan Adhidave, Penang, Malaysia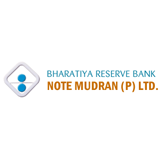 WHAT OUR CLIENTS SAY

Plutus Art (PCS), Supplied Fiberglass Animal sculptures for our children park. We development authority of Reserve Bank of India, Salboni very happy with their work quality, progress of work during development time and timely delivery as per the agreement. We will surely use their services whenever we will have the requirement…
Reserve Bank of India, Salboni
Mr. Suresh Kumar Chaurasia; Asst. General Manager; Reserve Bank of India, Salboni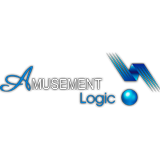 WHAT OUR CLIENTS SAY

Plutus Art, they are really very passionate about their work and very much responsible team to work with.They will never give you feelings that it's a customer's project, rather they will work with the dedicate, you will feel the products they are developing and designing all for their won.
Design & Architecture Company
Enrique Zabala, Spain; Art Director; 19th January 2017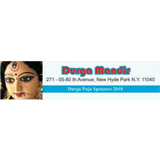 WHAT OUR CLIENTS SAY

We are a Durga Puja committee in New Jersey, USA and have ordered Fiberglass Akchali Maa Durga statue for our Puja committee in 2016, Plutus Art did a splendid job in a short time period. Very happy with their communication during the production and basically with their product quality. Personally from my end, I am the president of the committee and it was solely my decision to choose Plutus Art for the work, but now I think it was my perfect decision and they deliver impressive quality of work. Our every committee members very happy with the Durga statue which we have received from Plutus Art.

Thanks to Plutus Art Team…
New Jersey Durga Puja Committee
Shymal Bhattacharya, New Jersey, USA; President of Durga Puja Committee; October 2016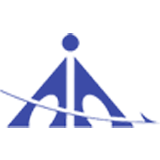 WHAT OUR CLIENTS SAY

Plutus Art team did a very good work and their product quality and finishing was excellent, it was more than our expectation. And they have completed the project on time. Our Chennai Airport Horticulture department all stuffs was very happy because it was a huge project and challenge for us as well to use Plutus Art in this project.

Excellent work, Thanks to Plutus Art Team
Airport Authority of India (Chennai)
Bakkiyanathan Antony, Chennai, India; Manager Horticulture Department (AAI); September 2016
Plutus Art – The Home of Fibreglass Statues
Art is one of the most beautiful aspects of nature which has been enhancing our way of living through the ages. It is one of the many fields that portrays the tradition and culture of a particular race or prestigious institution.
We here at Plutus Art take this aspect of art into consideration and have come up with innovative approaches of converting beautiful art forms into real life structures such as models, sculptures, and statues which can be kept as a decorating item to enhance the aesthetics of that particular space.
Plutus Art and its Agenda
We at Plutus Art, with our group of creative art workers, provide our customers with the world's best fiberglass statues and sculptures. We make sure that during the creation of art we fulfill all the needs and specifications presented by our customers in the most creative yet efficient way.
We have come up as the group at Plutus Art to showcase our true passion for art and design in the world. This way we can fulfill our passion and provide the customers with the most beautiful sculptures. We specialize in manufacturing and exporting fiberglass sculptures.
The process of Sculpture Art Creation at Plutus Art
Creating a single piece of sculpture artifact requires a long process with a lot of hard work and patience. To fulfill the needs of customers, we follow these following simple rules during the implementing process of manufacturing fiber statues.
First and foremost, we make sure to listen to the views of our customers that what exactly they want. They might need a tall statue or a short stature, for placing in the garden or for placing inside of the house, as a showpiece or as praying statue. So according to their needs, we start our work within the interval of time provided by the customers.
After confirmation of work, we start designing the basic structure of fiber sculptures. Then we begin with the binding of concrete for strengthful structuring of statues. We confirm the form of clay according to the customers and then start preparing the moulds which will be used for sculpting FRP animal statues.
We are experts in fiber sculpturing, so in further processes, we start fiber casting and bracing. Fiber casting is done in the clay model which is set according to the design confirmed. If you want a brass statue, then molten brass is used for the formation of statues.
The sculpture is then cleaned thoroughly for best finishing so that there are no mounting defects left. We use primers to increase the longevity of basic casting structure used whether fiber or brass. Primers improve the colour and look of sculpture by providing a shield from oxygen and water.
Now almost the whole manufacturing of sculpture is done. But some customers demands coloured statues such as fiberglass planters which requires an amazing shiny painting to embrace the overall look of sculpture because we know that colour adds life to statues.
With such manufacturing process of sculptures, we add a bit of creativity at every step of processing to provide an enhanced real like feel to the statue. We make sure that we fulfill each and every requirement of our customers efficiently.
We provide our customers with various types of sculptures. You can have a genre of historical or mythological statues like the statue of Lord Krishna, Lord Shiva, Goddess Durga, Lord Buddha or you can install fiberglass animal statues for your children or for any park. We provide animal statues in the form of slides etc. We also provide FRP planters in the form of various plant or flower designs to embrace the overall look of your garden.
Benefits of installing a fiberglass sculpture of Plutus Art
We at Plutus art use fiberglass for casting statues because fiberglass has lots of benefits in the case of the casting of statues. These benefits are:-
Fiberglass is more durable -
Fiberglass is the most durable material that can be used for the manufacturing of sculptures. Even it is more durable than the concrete. Concrete can be easily broken, and the colour fades away after some time. However, fiberglass, on the other hand, is more resistant to breakage. Fiberglass animal sculptures are the best example of fiberglass sculpturing which doesn't break easily.
Fiberglass is easy to cast -
Fiberglass is quite easy to cast because it reflects moulds perfectly after finishing. Fiberglass easily takes the shapes and curves of moulds without creating any type of casting defects. That's why at Plutus art we emphasize on utilizing it for manufacturing FRP animals and other statues as well.
Fiberglass is perfect for modern sculpturing -
Fiberglass depicts the modernity of art because concrete has always been used for casting of statues. Using fiberglass provides a new and innovative casting material for modern sculptors. Fiber planters are greatly used today to decorate gardens which provide a very modern look to the house.
So if you want to install a beautiful and modern piece of art in your home, then you can contact the best sculptors at Plutus Art.